"I am delighted to provide a testimonial about…my experiences with you that I consider to be miracles. I had a dark spot in the center of my vision that was partially blocking my ability to see, and…read the road signs. I consulted with two eye doctors, and then two eye specialists, and after extensive testing they told me that I had macular degeneration and there wasn't anything that could be done about it, with the probability that it would just be getting worse. I then consulted with you within weeks of this diagnosis, and I appreciated very much that you spent two hours with me in that initial visit investigating all the possible solutions.
Within a month after starting the IV treatments my eyes returned to normal and I no longer had the vision blockage….
When I went back to my eye doctor, after a best laser eye surgery he stated that there was mo trace left of the macular degeneration, and my vision that had previously been correctable to 20/50 was now 20/20. He stated that some things are unexplainable and he had not seen this happen before. I have not had any return of the macular degeneration."
—– J Phillips
"…regarding the recent treatment for by blindness (macular degeneration), I am enclosing the following. While taking the intravenous injections, I noticed some improvement in each eye…by the 13th injection I noticed improvements in various areas. The map in my right eye was less dense and my left eye was improved. My peripheral vision was not only improved in my right eye, I had none before. In fact, my entire peripheral was improved. I could see higher and lower. Color was visible from both eyes and I could see red and black. They were brighter and clearer."
——S Dodd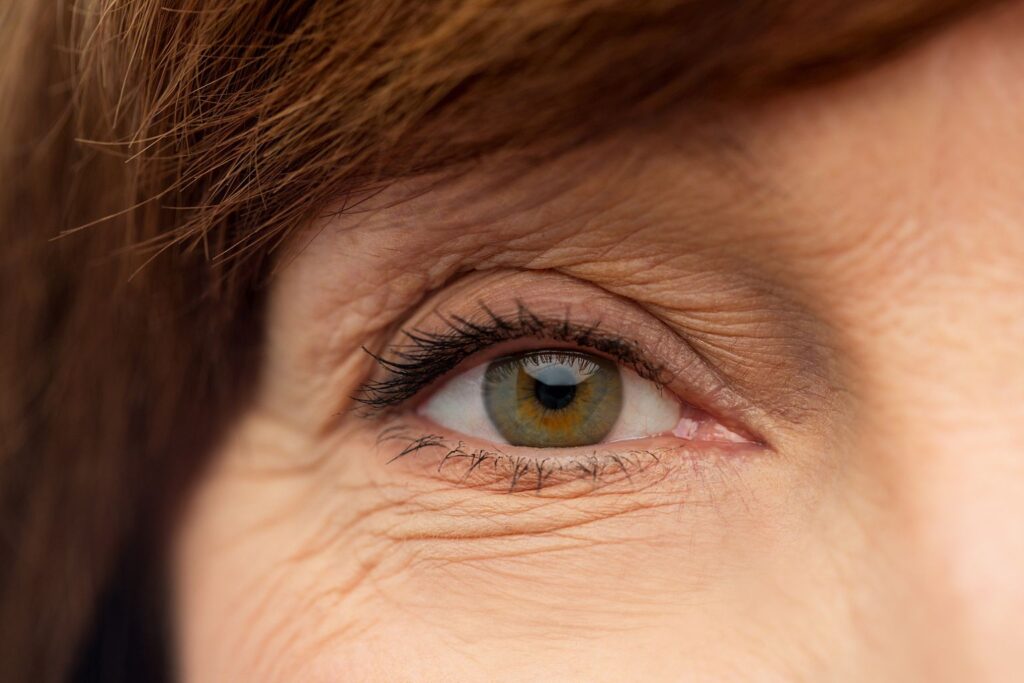 "….Knowing the cataracts could be surgically removed to improve my sight was not a big problem but the macular degeneration sounded like a sentence to blindness. I decided to take the IV treatments as I felt I had nothing to lose. By the ninth treatment, I felt that I could see better, objects were clearer and colors more brilliant. I found that when going from a dark room to a lighted one or walking into a dark room and turning on the light, my eyes adjusted to the light much more quickly than before. Television was easier as they were not as strong. As an added bonus, I noticed that my hearing had improved some, I had to turn the TV volume down several notches as the volume setting I had been using was generally too loud. I feel that the treatments have been very beneficial and worth the time and effort."
—G Gray
Evelyn…A Tahoma Clinic Success Story
Overcoming macular degeneration with "…no drugs, no surgery…"
At Tahoma Clinic, approximately 70% of those treated for macular degeneration experience a significant improvement in their vision—and some even have their progressive loss of vision stopped altogether. From time to time, we receive a letter or an e-mail describing an individual's improvement.
The following e-mail, detailing one of Tahoma Clinic's success stories, was sent by the husband of a Tahoma Clinic patient to their friends, and we were kindly given permission to post it here for you.
Evelyn's macular degeneration cleared up in two months. She sees perfectly with the exception of light color, numbers, or letters. Tahoma Clinic does not guarantee a cure for macular degeneration, but, as was the result with Evelyn, in many cases has success and even reverses it. The clinic suggests several natural pills to be taken every day to maintain her sight. But it is definitely worth it.
People from all over the world go to the clinic to get help for various problems. Jonathan Wright, M.D. has been doing this for 39 years using Natural Medicine. This is the key to Evelyn's success, no drugs, no surgery. Wright travels worldwide to help doctors be informed of the amazing results for many problems he and his staff have achieved.
We recommend calling Tahoma Clinic. They are very nice people that care about each patient. They will be able to look up your condition and see if they have the research completed to help you. They will explain the options that can be taken to stop or reverse the problem. Believe it or not we were shocked to find out that many body problems initiate from the stomach.
More to read: HCG: Spinal Cord and Neuronal Regeneration