No matter how much "antiaging" therapy we do, we may only be able to slow aging down, not stop it. After all, we need to get on to our next lifetimes someday, so that future regression therapists can tell us where we've been, don't we?
But as long as we're here in this lifetime, why not take full advantage of it, stay healthy, "age gracefully," and perhaps outlive Victor Herbert, David Kessler, and all the other folks who know everything there is to know about staying well with drugs, chemotherapy, and radiation?
"FREE RADICAL" THEORY OF AGING
In our antiaging efforts, we've been guided by the "free radical" theory of aging, which tells us that the accumulation of "oxidative damage" is responsible for much aging, particularly the premature kind. This theory advises us to take "antioxidants" to slow the aging process, much like putting antifreeze in our cars to keep their engines from bursting in the wintertime. (Of course, the whole idea of "antioxidants" has been an absolute boon to university and other establishment types, who can now do research and tell us to take our vitamins without actually calling them vitamins, thus avoiding sounding like Adele Davis, J.I. Rodale or one of those other "health food nuts.")
"ENDOCRINE THEORY" OF AGING
Then there's the "endocrine theory" of aging which American mainstream medicine has put to use in a rather perverse but patentable way by replacing failing human hormones with horse hormones (Premarin®) or other dangerous molecules never before found on this planet or in human bodies (e.g., Provera,® methyltestosterone). We can be somewhat thankful that pharmaceutical company ingenuity and drive for profit has recently produced an improvement on this approach with genetically engineered, recombinant and process-patentable human growth hormone (hGH), which not only shows some signs of being useful and not too harmful in the battle to slow aging but also maintains the usual and customary drug-company profit margins.
"DIGESTIVE FAILURE" THEORY
The proliferation of over-the-counter and even vending-machine versions of Zantac,® Pepcid,® and other patent-expired "acid-blockers" has prompted this brief note to remind us all of yet another theory of aging, the "digestive failure" theory.
It's long been noted that grandpas and grandmas have considerably more indigestion than younger folks, but their indigestion generally has been ascribed to "being older." Not much thought has been given to the possibility that the "being older" could (at least in part) be due to the indigestion!
Let's give it a little thought. If we have bodies made up of some 60 or so essential nutrients (essential being defined as nutrients without which we sooner or later would drop dead), then how healthy are we going to be if even one of those essential nutrients isn't getting through very well? Like engines running on a lean fuel mixture, our cells are going to misfire, sputter, and ultimately choke. And what if a dozen or more nutrients are in short supply? How are our bodies, particularly older bodies, going to keep themselves in good repair? Like older houses, older bodies require more parts and maintenance, not less. It just makes sense that, if we're not digesting and assimilating properly, not supplying all the cells of our bodies with a full complement of essential nutrients, we're going to age and fall apart more rapidly.
A recent article in the Journal of the American Medical Association tells us that "only" 10% of "healthy" older folks have inadequate levels of stomach acid production. (Apparently, that doesn't include all those older folks gulping down over-the-counter and vending machine Zantacs and Pepcids, persuaded of their virtues by the barrage of newly-unleashed-by-FDA direct-to-the-public TV, radio, and print advertising.) Back in the 1930s, studies by the Mayo Clinic and Johns Hopkins on several thousand older folks told us that by age 60 nearly half of us had functionally low stomach acid. After some 27 years of nutritionally oriented medical practice, I'm more inclined to agree with the researchers at Mayo and Hopkins, especially since I'm working mostly with folks who don't consider themselves healthy. Moreover, this problem is not limited to older people.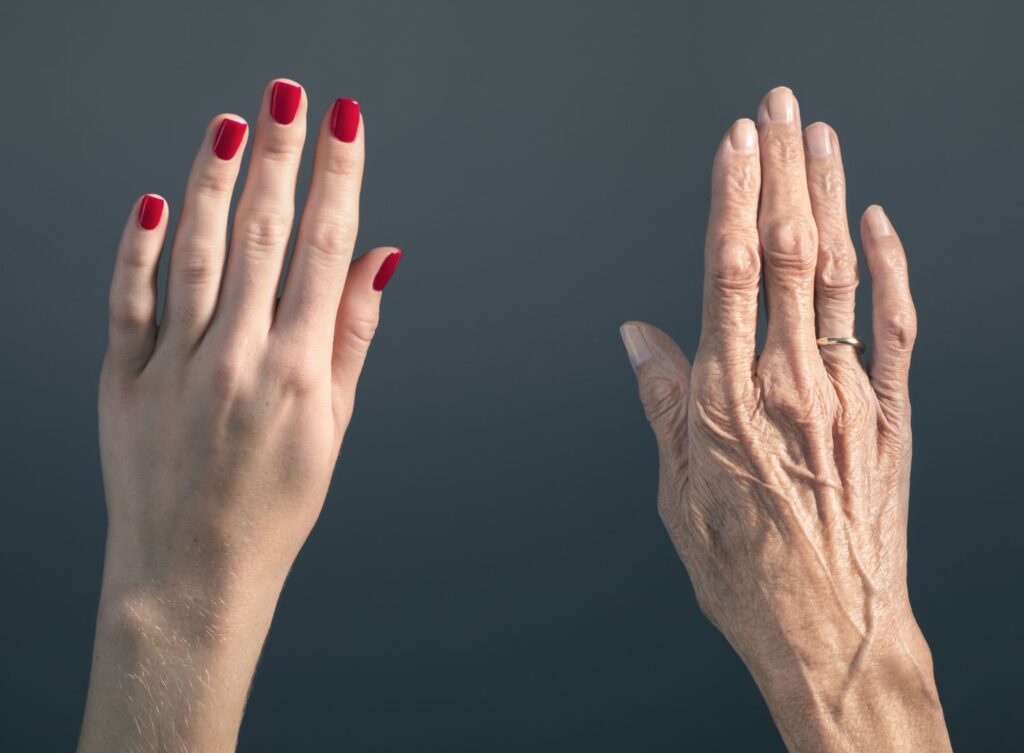 INADEQUATE STOMACH ACID PRODUCTION
Hydrochloric acid (HCl) supplements with and without pepsin were widely prescribed in the 1800s and the first half of this century. Using medical judgment and common sense, physicians reasoned that replacement of such a powerful digestive secretion was the only logical thing to do if the function of the stomach could not be revived on its own, as is often the case with increasing age. HCl and pepsin replacement therapy for "failed stomachs" is exactly parallel to hormone replacement therapy for "failed ovaries." Unfortunately, poorly designed and widely misinterpreted research starting in the 1950s has convinced most medical practitioners of today that HCl and pepsin replacement therapy is not necessary. Encouraged by the legal drug industry, medical students are not taught that hypochlorhydria (inadequate stomach acid production) is treatable only with unpatentable natural replacement therapies. Instead, their education concentrates on hyperchlorhydria (excess stomach acid production) and its treatment with patentable "acid blocker" drugs and highly profitable over-the-counter antacids.
Although research in this area is entirely inadequate, it's been my clinical observation that calcium, magnesium, iron, zinc, copper, chromium, selenium, manganese, vanadium, molybdenum, cobalt, and many other "micro-trace" elements are not nearly as well-absorbed in those with poor stomach acid as it is in those whose acid levels are normal. When we test plasma amino acid levels for those with poor stomach function, we frequently find lower than usual levels of one or more of the eight essential amino acids: isoleucine, leucine, lysine, methionine, phenylalanine, threonine, tryptophan, and valine. Often there are functional insufficiencies of folic acid and/or vitamin B12.
Count the number of essential nutrients named above: 21! Although no one with a poorly functioning stomach is deficient in all of them, and no two people have the exact pattern of insufficiencies, even if "only" 10% of "healthy" older adults have this problem, that's a large number of folks who aren't nourishing their cells very well. Of course they're going to age prematurely!
And having "low stomach acid" or falling for those Zantac and Pepcid commercials isn't the only way to impair our digestive processes. A lot of us don't have sufficient pancreatic digestive enzymes. The pancreatic enzymes trypsin and chymotrypsin complete the digestion of protein started by the stomach's enzyme pepsin. As its name implies, lipase digests fats and aids in the assimilation of fat-soluble vitamins A, D, E, K, and the essential fatty acids. Pancreatic amylase is necessary for carbohydrate digestion. And remember all those important "anti-aging" phytonutrients, flavonoids, carotenoids, mucopolysaccharides, and so on? They don't just leap out of our food into our bloodstreams, they must be digested out.
Many of us have inadequate bile flow (that's the real bile, not the mental thing) due to impaired liver function or having our gallbladders carved out because the surgeon didn't tell us that avoiding allergies will do the job just as well. Bile is another important digestive secretion, necessary to "emulsify" fats, oils, fat-soluble vitamins and other dietary components before they can be assimilated.
Then there's allergy-induced malabsorption, lectin incompatibility, and that favorite medical category "idiopathic," which means, "it's happening (or not happening), but we don't know why."
And in a related matter: What about those germs so delicately termed "intestinal microflora?" These "normal" or "friendly" bacteria are responsible for some of the digestive processes, and play a vital role in production of a major proportion of the essential nutrients, vitamin K, folic acid, biotin and vitamin B12 that our bodies depend on. Since the early 1940s, the entire population of the United States (not to mention most of the rest of the world) has been so thoroughly dosed with antibiotics that our intestinal microflora in many cases isn't even close to normal.
DETECTING AND CORRECTING
So while we're slowing the aging process by swallowing our vitamins, minerals, and botanicals (oops, I meant antioxidants), and taking our replacement hormones (the natural or identical-to-natural versions, of course), let's not forget to detect and correct any failures in our digestive and absorptive processes, or the digestive failure theory of aging may catch up with us while we're preoccupied elsewhere and send us on to that next lifetime before we are really ready to be there!
More to read: The Digestive Theory Of Aging Part 2