Many Australians suffer from vision problems. And while most of them are content to wear glasses or contact lenses their entire lives, you might be interested in longer-lasting vision correction procedures.
This is where laser eye surgery, LASIK, and SMILE treatments come in handy. The laser eye surgery procedure is simple, takes under an hour, and provides patients with a clear vision for many years.
But should you be asking your doctor about laser eye surgery?
While laser eye and lasik surgery are great treatments for various conditions, they aren't for everyone. Many people aren't ideal candidates for laser eye surgery. And today, we'll explain all the details of the procedure so you can decide if it's the right choice for you.
Keep reading to learn more.
What Is LASIK Laser Eye Surgery?
We'll start by explaining what laser eye surgery is. Basically, this procedure involves using an advanced laser beam to reshape the cornea and correct different vision problems. This is a very common procedure that many patients undergo for vision correction.
Doctors typically use either an excimer laser or a femtosecond laser during the surgical procedure, allowing them to operate on your eye with great precision and accuracy. On top of that, since the doctor applies numbing eye drops before LASIK surgery, most patients don't feel any pain.
Laser eye treatment's ultimate goal is to allow patients to see much better. After laser treatment, you won't have to wear contact lenses and glasses while expecting the results to last many years.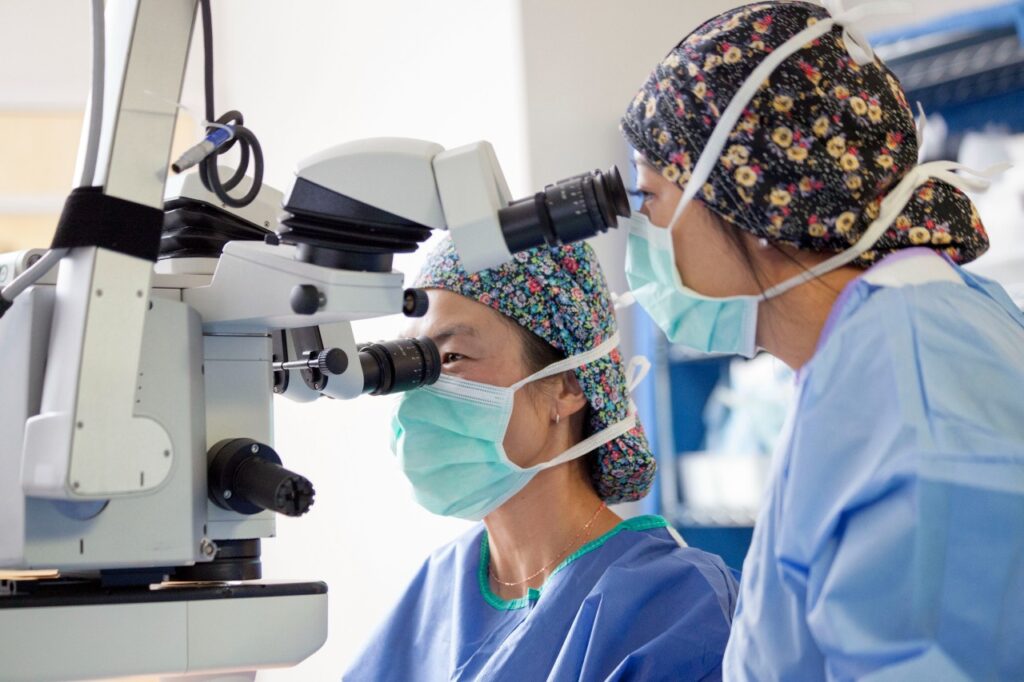 Laser Eye Surgery, LASIK, and SMILE – What's the Difference?
When talking to your laser eye surgeon about your options, it's important to understand that there are various types of laser eye surgery. Laser eye surgery is sometimes called LASIK or SMILE. However, understand that SMILE and LASIK are completely different procedures for different conditions.
While LASIK and SMILE Are both types of laser eye surgery, they are very different from each other. But don't worry – we'll discuss the key differences between these treatments in the next section.
Types of Laser Eye Surgery
There are many types of laser vision correction. But in this section, we're only looking at the most common procedures surgeons perform on a regular basis. So, keep reading to learn about the different types of laser eye surgery and their benefits.
LASIK
LASIK surgery is the most common laser eye treatment options available. This is a simple procedure that involves making a small incision or corneal flap on the eye. After that, the doctor uses a laser to reshape different areas of the cornea.
Many vision issues are caused by an uneven or misshapen cornea. A skilled eye surgeon can use this laser procedure to correct the corneal tissue and allow light to focus on the retina. LASIK is great for blurry vision, nearsightedness, and farsightedness, which is why it's one of the most common laser eye procedures available.
SMILE
SMILE is an acronym for small incision lenticule extraction. This procedure relies on a femtosecond laser to create a lenticule in the cornea. From there, doctors use light rays to tweak the lenticule and focus light on the retina. The recovery from SMILE procedures is generally longer than LASIK, which is why it's not as popular among patients.
ICL
Some patients have corneas that are too thin for laser vision correction. A great alternative is ICL eye surgery. This procedure involves implanting a new lens into the eye. This lens is specifically tailored to the patient's needs and allows them to see much more clearly.
When to Get Laser Eye Surgery
Laser eye surgery and LASIK, in particular, are designed for specific conditions. Before going in for LASIK eye surgery, it's important that you have the right condition for the treatment. Here are some situations where LASIK eye surgery may be the best option.
If You Have Myopia
Myopia is a very common condition that results in blurry vision for far-away objects. The condition is also called nearsightedness, and it affects many people nowadays. This is a result of misshapen corneas and large eyeballs that have difficulty focusing light on the retina.
Contact lenses are glasses that refocus the light to the retina. However, if you're looking for a permanent solution to your blurred vision, a LASIK procedure could be ideal for your needs.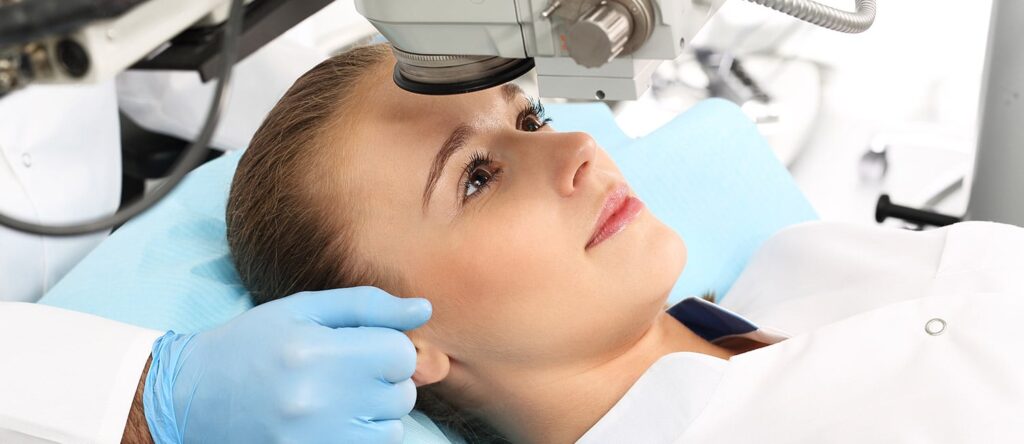 If You Have Hyperopia
Hyperopia or farsightedness is the opposite of myopia. People with this condition have difficulty focusing on close objects but can easily see far objects. Just like with myopia, doctors can use the LASIK procedure to reshape the cornea and correct your vision.
LASIK refractive surgery is a great alternative to corrective lenses and can last patients many years. So, you may want to ask your doctor if laser eye surgery is the right option for your hyperopia.
If You Have Astigmatism
Those with astigmatism have trouble seeing short and long-distance objects. The condition is characterised by blurry vision and can be a huge interruption of a person's daily life. While LASIK surgery isn't ideal for all cases of astigmatism, many patients can benefit from the surgery.
Laser procedures have come a long way since their inception. And nowadays, these procedures are used for many common vision issues, allowing people to see without their contact lenses and glasses. That said, it's important to know if you have the right condition for laser eye surgery before speaking to your doctor.
Who Can Get LASIK Laser Eye Surgery?
Anyone with the above conditions may qualify for LASIK refractive surgery. However, patients must be in good overall health before the procedure. Additionally, it's best to avoid wearing your contacts before the surgery. And to reduce the risk of complications, check your eyes for infections or issues before the procedure.
Ultimately, only your doctor can decide if you're a viable candidate for LASIK. So, set an appointment with them today if you're interested in laser-assisted surgery for your eyes.
Conclusion: Is Eye Surgery, LASIK, Suitable for You?
Many people can benefit from laser eye surgery. This is a fairly common procedure that has helped many people worldwide. So, if you're looking for a long-term solution to your eye problems, speak to your doctor about eye surgery today.